Len Deighton, Violent Ward
£70.00
"The poet of the spy novel" (to quote the phrase of the late Julian Symons) gives us a fresh entertainment – a satire on the backdrop of California during the Rodney King affair that focuses on an attorney whose world is nearly collapsing. British crime and crime writer H R F Keating rated this one of Deighton's very best – a thriller that is a satirical novel of its time.
In Stock: 3 available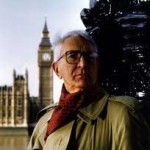 Len Deighton is the modern master of cool anti-Establishment thrillers. He started with The Ipcress File in 1962 and had a sequence of best-selling spy thrillers. A trilogy of thrillers, including Funeral in Berlin was filmed with Michael Caine as the secret agent. Deighton also had the talent to publish non-fiction including the London Dossier, and several well received war histories (Fighter, Blitzkrieg) and a literary tour de force with the fictional account of a bombing raid on Germany. His occasional short stories also show he has other material to offer the read than the powerplays of the Cold War. Indeed, those that have read Len's work as literature rather than the product of a formulaic genre (such as Anthony Price, Julian Symons and H R F Keating) have expressed the view that his Cold War books developed the iconography of espionage into a critique of the state of Britain. It is not surprising therefore that Violent Ward is a beautifully written thriller about the state of California, where Deighton has lived for over twenty years.
Our hero is not a secret agent or a detective, but a lawyer. Mickey Murphy is the kind of character that you might find in a Elmore Leonard or Carl Hiaasen mystery; you know is is the hero but he gets in all kinds of scraps and doggy dealings that you are not sure if he is a comic or tragic figure. His law practice is being taken over by a multi-millionaire, who is also married to Murphy's high school sweetheart. His ex is threatening to jump out of the office window, while is son his dating a Nazi and his German secretary hardly speaks English. Then guns come into it, folks get threatened and the police surmise that Mickey is a felon. He is innocent of course. This is story telling par excellence. Some reviews give it a high five, while other miss the fun and the surreal take reality that is 'the violent ward'. Violent Ward was issued in 1993 and is one of only 130 numbered and signed copies in a special binding with an appreciation by H R F Keating. In a television documentary on Deighton Harry Keating recalled that this book was one of Len Deighton's best and should be seen as a first-rate novel.