James Lee Burke, Creole Belle
£70.00
When it comes to literate and violent motifs in a major detective series James Lee Burke has few peers. For more than two decades the Dave Robicheaux detective series has blossomed and each of the recent novels have been lauded by the critics. Burke is a major force in American crime. This novel is the latest entry and is set in New Orleans. It contains an appreciation by the creator of the Brock & Kolla detective series, set in and around London, Barry Maitland.
In Stock: 12 available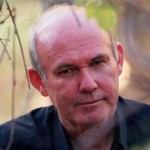 Following early attempts at literary fiction and a thriller issued by a university press James Lee Burke found a niche with the Dave Robicheaux detective novel Neon Rain (1987). It was this breakthrough that quickly earned him an Edgar for best mystery with Black Cherry Blues, his third novel in the series. His book, like the others in the series is about a deep feeling for the South, human dignity and redemption. What Burke brings to the genre is an emotional engagement; listen to this: ". . . I had found the edge. The place where you unstrap all your fastenings to the earth, to what you are what you have been, where you flame out on the edge of the spheres, and the sun and moon become eclipsed and the world below is as dead and remote and without interest as if it were glazed with ice. "
Plotline from the authors website: anguishing in a recovery unit on St. Charles Avenue in New Orleans, Dave Robicheaux is fighting an enemy more insidious than the one who put a bullet in his back a month ago in a shootout on Bayou Teche. The morphine meant to dull his pain is steadily gnawing away at his resolve, playing tricks on his mind, and luring him back into the addict mentality that once threatened to destroy his life and family… Dave becomes obsessed with the song [Creole Belle] and the vivid memory of Tee Jolie, and when he learns that her sister has turned up dead inside a block of ice floating in the Gulf, he believes that putting the evils of the past to rest is more urgent than ever before. Meanwhile, an oil spill in the Gulf brings back intense feelings for Dave of losing his father to a rig explosion years ago. As the oil companies continue to risk human lives in pursuit of wealth and power, Dave begins to see links to the Melton sisters, even when no one else shares his suspicions. Dave's ex-partner Clete Purcel helps him search for Tee Jolie even as he fears for his friend's mental health and safety. But Clete has his own troubles too; he's discovered an illegitimate daughter who may be working as a contract killer—and may have set her sights on someone he loves. Creole Belle is a resurrection story for the ages, with James Lee Burke at the peak of his masterful career and Dave Robicheaux facing his most intense and personal battle yet, against the known and unknown forces that corrupt and destroy even the best of men.
James Lee Burke has become the foremost American crime writer of his time. Although an entertainer Burke's Robicheaux series (now extending to nineteen dense novels) marks out an outstanding achievement in creating a much followed flawed character with real depth and in extending the crime genre into areas of wider social concern. Recent novels, The Tin Roof Blowdown, Swan Peak, Rain Gods, Glass Rainbow and Feast Day of Fools received ecstatic notices and with Creole Belle it seems that this is a worthy addition. The Scorpion Press edition contains an appreciation by the highly regarded ex-pat crime novelist Barry Maitland (Brock & Kolla series) who resides in Australia.  The edition is just 75 numbered and signed copies.