Jack Higgins, Dark Justice
£72.00
Jack Higgins is the pseudonym of the prolific author of 'The Eagle Has Landed' and many other successful thrillers. This is his only signed and limited edition with special agent Sean Dillion and contains an Appreciation by spy novelist Len Deighton.
In Stock: 3 available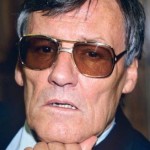 Jack Higgins has sold 250 million copies with his suspense adventure yarns which he began to write in 1959. He wrote under various pseudonyms, but it was with The Eagle Has Landed (1975), latter a popular film with British star Michael Caine, that he became an international bestseller. Many of his recent books have espionage and terrorism as plot devices.
In Dark Justice (2004) the battle against international terrorism continues with renegade Russian agents teaming up with IRA members – both longing for the good old days of their respective wars. They take on a British Private army led Charles Ferguson and with him the most feared enforcer Sean Dillion. The battles range from Iraq to England to Ireland. Dillion and his fellow black ops experts battle to the death with those who seek to destroy them. Good exchanges between the characters and enough twists in the story to keep one interested and some pathos also.
This novel was published in a special binding in an edition of 85 signed and numbered copies with 15 presentation copies for private distribution.  Len Deighton, an old friend of Harry Patterson (aka Higgins) provides the appreciation.