Sale!
Ian Rankin, … Another Man's Grave
£72.00
10% off!
Ian Rankin's creation, Inspector John Rebus is a popular hero that transcends the stereotypical detective figure. Rankin uses the form to fill out a rounded character, a sense of place and the wider social reality. It is five years since Rebus retired and his return will be a major publishing event. The new case involves him coming into conflict with his ex-colleague Siobhan Clarke and Rankin's new creation Malcolm Fox of the Internal Affairs Unit. Old criminals are also back with Big Ger Cafferty. This edition contains an appreciation by bestselling author of the Roy Grace police thrillers Peter James.
In Stock: 8 available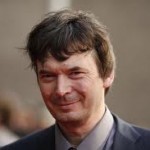 Ian Rankin's Inspector John Rebus is probably the best known contemporary British detective series apart from Morse. The first Rebus novel, Knots and Crosses (1987) was originally conceived as a one-off, and was followed by two non-series book before the second instalment arrived in 1991. In the early 90s Ian Rankin was little known and although his thrillers showed promise he lacked a market for them. This changed when he decided to work on a book twice the usual length with multiple story lines, a back story rich in Scottish heritage, with overlapping contemporary concerns. Black and Blue (1997) was critically acclaimed, received the Crime Writers' Association Gold Dagger and created the confidence and space for Rankin to develop and take the Rebus series to new levels; bringing significantly added zest to the growing book trade interest in a detective that was more about shadows and contradictions than solutions – thus noir came came out of the shadows.
The combination of the seedy side of Edinburgh with the hand-drinking, tough but vulnerable policeman with humanity, and deft narratives paced like adventure stories was noted by television producers. Once the right leading man was found Rebus on the small screen came to rival other detective adaptations such as Wexford, Resnick and Morse. This is the new Rebus, the first since he retired five years ago and his return will be a major publishing event.
Plotline from the Ian Rankin site: It's twenty-five years since John Rebus appeared on the scene, and five years since he retired. But 2012 sees his return in STANDING IN ANOTHER MAN'S GRAVE. Not only is Rebus as stubborn and anarchic as ever, but he finds himself in trouble with Rankin's latest creation, Malcolm Fox of Edinburgh's internal affairs unit. Added to which, Rebus may be about to derail the career of his ex-colleague Siobhan Clarke, while himself being permanently derailed by mob boss and old adversary Big Ger Cafferty. But all Rebus wants to do is discover the truth about a series of seemingly unconnected disappearances stretching back to the millennium. The problem being, no one else wants to go there – and that includes Rebus's fellow officers. Not that any of that is going to stop Rebus. Not even when his own life and the careers of those around him are on the line.
The title Standing in Another Man's Grave is inspired by a song by the late Jackie Leven. The Scottish singer/songwriter was much admired by Rankin and the two became friends when they discovered a mutual regard for the other's work. They toured a
nd recorded a show together 'Jackie Leven Said' and were due to appear at a number of events shortly before Leven's death in autumn 2011. Standing in Another Man's Grave is dedicated to his memory. The Scorpion Press edition will contain an Appreciation discussing Ian Rankin's contribution to British crime fiction by bestselling author of the Roy Grace police thrillers Peter James. Our print run was 80 numbered and signed copies.