Ian Rankin, Fleshmarket Close
£70.00
Ian Rankin's creation, Inspector John Rebus is a popular hero that transcends the stereotypical detective figure. Rankin uses the form to fill out a rounded character, a sense of place and the wider social reality. Rebus and Clarke are involved in disturbing cases that led to the discovery of skeletons at Fleshmarket Close. This edition contains an appreciation by the bestselling thriller writer Lee Child, who calls Ian Rankin Britain's best.
Out of Stock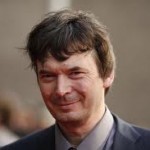 Ian Rankin's Inspector John Rebus is probably the best known contemporary British detective series apart from Morse. The first Rebus novel, Knots and Crosses (1987) was originally conceived as a one-off, and was followed by two non-series book before the second installment arrived in 1991. In the early 90s Ian Rankin was little known and although his thrillers showed promise he lacked a market for them. This changed when he decided to work on a book twice the usual length with multiple story lines, a back story rich in Scottish heritage, with overlapping contemporary concerns. Black and Blue (1997) was critically acclaimed, received the Crime Writers' Association Gold Dagger and created the confidence and space for Rankin to develop and take the Rebus series to new levels; bringing significantly added zest to the growing book trade interest in a detective that was more about shadows and contradictions than solutions – thus noir came out of the shadows.
The combination of the seedy side of Edinburgh with the hand-drinking, tough but vulnerable policeman with humanity, and deft narratives paced like adventure stories was noted by television producers. Once the right leading man was found Rebus on the small screen came to rival other detective adaptations such as Wexford, Resnick and Morse.
Plotline from the Ian Rankin site: An illegal immigrant is found murdered in an Edinburgh housing scheme: a racist attack, or something else entirely? Rebus is drawn into the case, but has other problems: his old police station has closed for business, and his masters would rather he retire than stick around. But Rebus is that most stubborn of creatures. As he investigates, he must visit an asylum seekers' detention centre, deal with the sleazy Edinburgh underworld, and maybe even fall in love… Siobhan, meanwhile, has problems of her own. A teenager has disappeared from home and Siobhan is drawn into helping the family, which will mean travelling closer than is healthy, towards the web of a convicted rapist. Then there's the small matter of the two skeletons – a woman and an infant – found buried beneath a concrete cellar floor in Fleshmarket Close. The scene begins to look like an elaborate stunt – but whose, and for what purpose? And how does it tie into a murder on the unforgiving housing-scheme known as Knoxland? Fleshmarket Close explores what it means to a society when shared heritage is lost beneath uglier aspects of our nature: greed, mistrust, violence and exploitation. It is a true state-of-the-nation novel, and one of Rebus's most personal cases yet.
The Scorpion Press edition was issued with an Appreciation by highly regarded thriller writer Lee Child. Child gives a fascinating insights into Ian Rankin's development into the detective writer that surpassed Wexford and Morse in the crime market to become in his view Great Britain's best. Our print run was 90 numbered and signed copies with 15 lettered for presentation purposes.