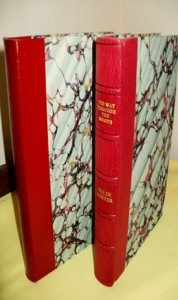 Colin Dexter Way Through the Woods
£100.00
Colin Dexter is the Oxford don of classic crime. Wonderfully entertaining his Morse and Lewis characters are national treasures. Morse is for many critics an iconic detective hero worthy to rank alongside Holmes, Marple and Poirot. But here Jonathan Gash places Margery Allingham as Dexter's precursor.
Out of Stock
Colin Dexter was discovered by the collecting fraternity a few years after the long running Morse television series began in 1987. His first two books, nice fine first editions, were rarely priced at more than £60. The main reason for this was that detective fiction was a specialism and dealers of choice collectibles stocked only literary fiction, unless of course, their was a demand. After the initial burst energy of a book a year for three years, the pace slackened to a book every other year or every third year. Dexter wrote for fun not for profit. Following the acclaimed series with John Thaw the author of the books was sought out for speaking engagements. It is said that he attended Buckingham Palace to read the Morse books to no less than Her Majesty. He was sought out by a pop music agent to give a presentation on Morse and his writing to a packed theatre. These feats compare in magnitude to the large literary figures of yesteryear such a Oscar Wilde.
The Way Through the Woods (1992)is regarded as one of the best Morse novels (cf. The Rough Guide to Crime Fiction by Barry Forshaw). Morse is on a break at the small seaside resort of Lyme Regis, Dorset when he finds himself caught up in a murder mystery when a body turns up in the woods. He returns to Oxford and several apparently unrelated plots strands come into play. It is the clever pacing and the unconventional style with references to literature and "Englishness" that are for me the most enjoyable aspects of a fulfilling book.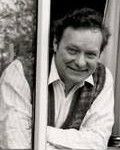 The author of the Appreciation, Jonathan Gash (of the memorable Lovejoy series) has been a fan of Dexter they toured Germany together many years ago. Gash loves to discuss the classic British detective story and to compare the skill and grace of Colin Dexter's work with past masters. It was published as a signed limited edition of 150 copies and rapidly sold out.  Two copies were found on a recent stock check.