Sale!
Sara Paretsky, Guardian Angel
£65.00
25% off!
Sara Paretsky is a living legend, her creation Vic Warshawski came to into print thirty years back and despite upheavals and burnout she is still going strong. She appears here for the seventh time in her beloved Chicago, and this signed limited edition contains an appreciation by British female lawyer turned crime writer, Frances Fyfield.
In Stock: 3 available
Sara Paretsky gre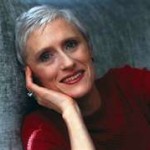 w up in Kansas in a Jewish family, was educated in Chicago and
d turned to detective fiction within a few years of receiving her PhD. Indemnity Only (1982) introduced a fresh voice in the genre. Women crime investigators had been around since Miss Maple and Harriet Vane, but Vic Warshawski was a stand-out creation. She had it all – sharp brains, worked out, had empathy with the disadvantaged, liked to take her time with her friends and neighbours. Sara Paretsky's stories are engaging and well crafted. The sense of place, exploring the south side, the lake or downtown – it is a real city with its pride and its problems. Sara has been awarded many major awards in the USA and in the UK.
Plotline: Racine Avenue is going upscale – bad news for hand-to-mout
h residents like V I Warshawski. As tax bills skyrocket, newcomers pressure old inhabitants into fixing up their homes or moving out. To the yuppies on the block the worst eyesore belongs to old Hattie Frizell, whose yard is "returning to native prairie, complete with hubcaps." Their block club wants her and her five dogs gone.  V I and Hattie have a relationship of sorts: one of those five dogs gave V I's dog Peppy an unwelcome litter. When Hattie slips in her bath and is rushed unconscious to the hospital, V I feels compelled to get involved. But neighbouring lawyer Todd Pichea and his wife, Chrissie, act swiftly to get the courts to make them Hattie's legal guardians. V I returns from a business trip to find they've put the old woman's dogs to sleep. Furious, V I starts poking around in the Picheas' affairs, hoping to turn up something scandalous enough to make them lose their guardianship.  Hattie isn't the detective's only worry. When her downstairs neighbour's oldest friend disappears, Mr. Contreras persuades V I to investigate. As she probes both problems, V I uncovers a scandal linking one of Chicago's oldest industrial families to union fraud and a politically connected bank. Her investigation takes her into the depths of the steamy Sanitary Canal and brings her eyeball-to-eyeball with her ex-husband, Dick Yarborough. When her dear friend Lotty Herschel and her own lawyer turn against her, V I is left alone to struggle with the most serious case of her career.
Guardian Angel, the seventh in Sara Paretsky's best-selling series, proves once again that V I Warshawski is "America's most convincing and engaging female private eye." (Entertainment Weekly). British lawyer turned successful crime writer Frances Fyfield gives the reader a real insight into Sara's creation in her appreciation.