Len Deighton, Hope
£70.00
"The poet of the spy novel" (to use Julian Symons phrase) Len Deighton produced three trilogies with Bernard Sampson between 1983 to 1995; this is the middle volume in the last trilogy, "Faith", "Hope" and "Charity". This signed limited contains an appreciation by Ted Allbeury.
In Stock: 1 available
Len Deighton is the modern master of cool anti-Establishment thrillers. He started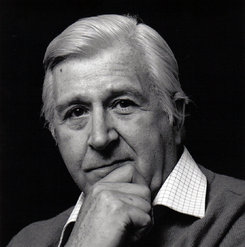 with The Ipcress File in 1962 and had a sequence of best-selling spy thrillers. A trilogy of thrillers, including Funeral in Berlin was filmed with Michael Caine as the secret agent. Deighton also had the talent to publish non-fiction including the London Dossier, and several well received war histories (Fighter, Blitzkrieg) and a literary tour de force with the fictional account of a bombing raid on Germany. His occasional short stories also show he has other material to offer the reader than the powerplays of the Cold War. Indeed, those that have read Len's work as literature rather than the product of a formulaic genre (such as Anthony Price, Julian Symons and H R F Keating) have expressed the view that his Cold War books developed the iconography of espionage into a critique of the state of Britain. Deighton's Bernard Samson trilogies, full of in-depth research of place and time take the reader back to the rise of the Nazi party in the 1930s and paints a vivid picture of angst and betrayal, where loyalties are stretched and deception is everywhere.
Here is the plotline of the ninth installment, called simply Hope: "As the Berlin Wall Begins to crumble, Bernard Samson is caught up in an ever – changing situation and the devious squabbles that infest the service. And as cold – war loyalties shift in the freezing wind, Samson is forced back into the "game" he longs to leave, this time without the certainty that evil lurks only on the "other" side. Caught between his job and his ethics, his past and his future, and the two women he loves, trapped in a maze of deception and danger where nothing is what it seems any longer, Samson undertakes his most dazzling mission yet – one that leads him from the seeming innocence of rural Poland, to the dubious heart of civilization that is London Central. In the end, he has only himself to depend on, only hope to keep him from harm".
This edition of only 99 numbered and signed copies in a special binding was published in 1995 with an appreciation by Len's late old friend and colleague Ted Allbeury.