Anthology: No Alibi (edited by Maxim Jakobowski) – 29 signatures
£90.00
Landmark crime collectible. One of only 150 numbered and signed copies in a special binding. The Bouchercon mystery convention held in Nottingham, England in 1994 celebrated with this anthology of stories – equally balanced with American and British writers. A total of 29 signatures.
In Stock: 4 available
One of only 150 numbered and signed copies in a special binding. A celebration of crime with many new stories, often with series characters. 29 signatures.
Featured authors: Robert Barnard, Larry Beinhart, Lawrence Block, Liza Cody, Lindsey Davis, John Harvey, Reginald Hill , J. A. Jance, H.R.F. Keating, Peter Lovesey, Val McDermid, Sara Paretsky, Ian Rankin, Candice Robb, Peter Robinson, Mark Timlin and Margaret Yorke. 29 signatures in all. Maxim Jakubowski told me that this was the first evenly balanced anthology of American and British crime writers ever. This was the only hard-cover edition.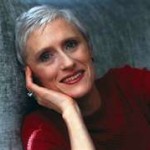 A top-class collection with some usual names such as Larry Beinhart (author the American political satire Wag the Dog), Liza Cody (author of the Anna Lee PI series) to her American counterpart Sara Paretsky (author of the V I Warshawski books), and sister in crime J A Jance (author of two best-selling series: the J.P. Beaumont Mysteries and the Joanna Brady Mysteries). Plenty of treasure here. No Alibi was one of the first anthologies issued by the Scorpion Press; it was published in 1995.