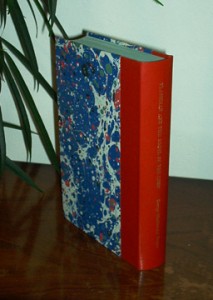 George MacDonald Fraser, Flashman on the March
£70.00
Flashman is a wonderful creation – the ultimate anti-hero, malevolent, foolhardy, a womaniser, yet a winner of the Victoria Cross and a confidante of royalty. These George MacDonald Fraser novels are clever and are the way history should taught. Allan Mallinson, himself a well known historical adventure novelist recounts his affection for the Flashman books in his Appreciation and Anthony Price, a Gold Dagger winner provides an Afterward.
Out of Stock
Harry Flashman late of Rugby School and Tom Brown's Schooldays is the ultimate anti-hero and cad whose mischievous individualism and wit has proven extremely popular with male readers of historical novels. His creator George MacDonald Fraser is the late doyen of historical adventure yarns and was perhaps the best writer of his type ever…. The Flashman series which began in 1969 with Flashman, spans much of the development of the British Empire in the nineteenth century; it does so by the ingenious method of the discovery by the 'editor' of old "packet" manuscripts, thereby pretending they are genuine accounts by none other than Sir Harry Flashman, K.C.B.,V.C. Etc.
Plotline: Having fled Mexico aboard the Austrian warship carrying the Emperor Maximilian's body home for burial, Flashman is on the run, once more. He gets into more scrapes (sexual encounters) and meets an old friend that enlists him on General Napier's expedition to Abyssinia. General Napier, overjoyed to find the noted military hero Flashman arrived in Abyssinia, immediately despatches him on a secret undercover mission to recruit Queen Masteeat, who opposes the Emperor. The encounter is hilariously funny, and poor Flashy ends up getting captured by the Emperor Theodore's forces. Then comes the battle and the finale.
In addition to a fascinating appreciation by Col. Allan Mallinson (author of a study of the Dragoons and himself an historical adventure novelist) we have commissioned an extra Afterward by historian and CWA Gold Dagger winner Anthony Price on the significance of the march. This was the last Flashman novel and was published in 2005. Our edition comprised 100 numbered and signed copies (by George MacDonald Fraser) and a further 20 deluxe lettered, also signed by Mallinson and Price, for private distribution.